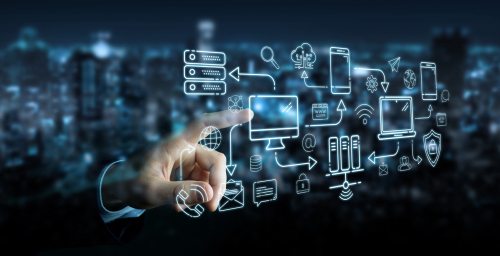 Why do we need Account Aggregation?
An Account Aggregator empowers you with control over your financial data which otherwise remains only with financial institutions. It also enables financial institutions to safely share and receive individuals' data reducing the risk of fraud
CRIF Connect is an Account Aggregator licensed by RBI that empowers to assist you in simple and safe exchange of your data between financial institutions like banks, insurance agencies, mutual fund companies or any regulatory bodies by providing its user an end-to-end encrypted data sharing platform that securely retrieves and delivers financial data from one financial entity to another, without ever reading, storing or using it. CRIF CONNECT thus acts like a bridge, to deliver your data only based on your consent.
How does it work?
CRIF Connect securely connects to your accounts with various financial institutions where you have a relationship, namely banks or mutual funds. They are called FIPs – Financial Information Providers. With your consent,  CRIF Connect can aggregate the financial data which is held in multiple accounts in these FIPs.  On the CRIF Connect app, a user will be able to see various details with respect to their account balances, deposits, investments etc. all at the same time.
With your consent,  CRIF Connect securely retrieves your financial information from these FIPs and delivers it to FIUs – Financial Information Users. These FIUs are institutions that require this information to offer you a variety of services such as loans, insurance, or wealth management and many other.
On the app, you can